The accommodation you book may make or break your family vacations. With the many family home rental options available online, it can be confusing which one to choose. Here are some guidelines on how to pick the perfect holdiay villa in Tuscany, holiday home in Spain or another destination in South Europ.
Choose the location wisely
When choosing a vacation home rental to book, you will definitely pick one that promises to provide a relaxing environment. But there are many more factors to consider when it comes to the location of the villa. For one, if you're driving a private car, you have to know if the villa has easy access to the city. You'll also have to know if shops and restaurants are a short drive away especially when you'll be staying for a week or more. Of course, you should also consider the activities you're planning to do. How far is the place from the beach, a mountain resort or a theme park where you can have fun together with your family? Are there nightclubs that your teenagers can visit at night? Also check if there are some guided tours so you could explore the area with your family
Keep an eye on child-friendly amenities
Especially when traveling with babies or small children, accommodation amenities such as the availability of cribs and high chairs can be heaven-sent for parents. Unless you're driving a campervan on your way to the villa, you won't have to worry about carrying portable baby furniture throughout the trip. In some cases, these baby-friendly amenities are included in the villa portfolios posted online. If not, it doesn't hurt to send a message to the staff and ask about them.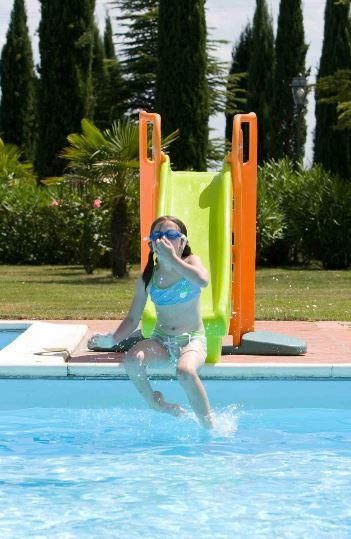 Choose those with family-friendly facilities
Obviously, a family vacation becomes more convenient when you won't have to worry about your children regardless of their ages. Does the villa come with a swimming pool? Does the Villa offer an outside area to dine? Check out for outside activities, like, guided tours for your and teenagers, and a babysitter for your toddlers. That will definitely be a plus especially when you plan some relaxing time alone with your spouse at some points during the vacation.
Opt for villas with a good balance of public and private areas
Determine beforehand the appropriate number and types of guest rooms you need. A master bedroom with a king-size bed is ideal for parents while rooms with twin or bunker-style beds are great for toddlers. Your teenagers might prefer having individual rooms for privacy. Think about the public areas too like the living room, dining area and patio especially when you plan to schedule daily get-togethers with the family or a huge reunion with relatives.
Self-catering and accommodation or?
Self-catering villas are becoming popular these days, attracting vacationers who prefer to prepare their own meals. These establishments come with the utensils and appliances necessary to cook food. They're also a good option for those who want to save on holiday food costs as well as for those who love cooking. Alternatively, you can check the area in advance for the options the place has for dining out or ordered in a restaurant. This option is great for those who just want to relax and have a good time without worrying about food preparation and cooking.
A family vacation is a chance to bond with your children and spouse as you have fun and relax together. Opting for the right villa is a must to ensure that you have a comfortable place to be and sleep in especially when you plan to spend the day discovering new places.